Marbella West Area
Benahavis is one of the most coveted and exclusive municipalities on the Costa del Sol. Spanning an area of 150 km² between the shoreline of Marbella and the foothills of Serrania de Ronda this community comprises four gorgeous residential areas: Benahvis, La Zagaleta, Los Flamingos Golf, Marbella Club Golf and La Alqueria.

Benahavis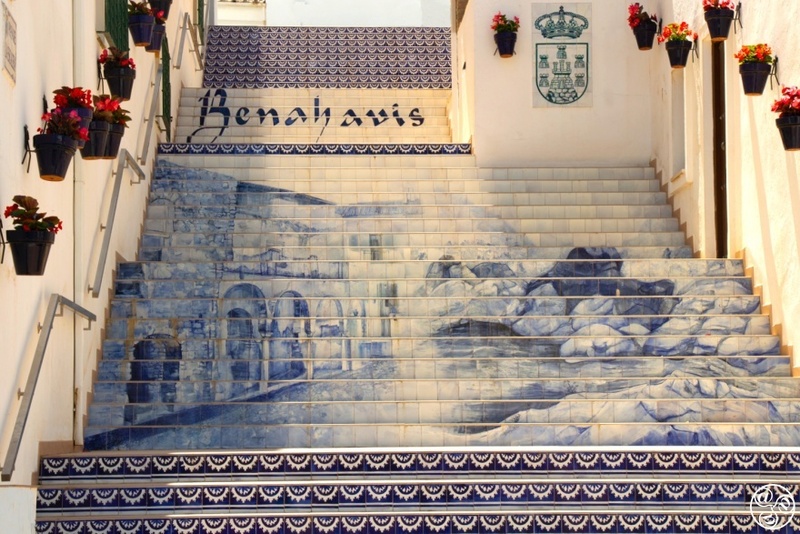 Ranked as one of the richest municipalities in all of Spain, Benahavis is one of the most coveted and exclusive areas on the Costa del Sol. Benahavis is one of the most coveted and exclusive municipalities on the Costa del Sol. Spanning an area 150 km² between the shoreline of Marbella and Serrania de Ronda it is ideally situated, merely minutes by car from bustling Puerto Banus or the Golden Mile, yet still offering all the tranquillity and serenity that derives from refined countryside living. Being one of the municipalities that features the highest number of golf courses (designed by acclaimed architects such as Robert Trent Jones or José Gancedo) it makes for a unique interplay with the natural landscape that is found here; cork oaks, Mediterranean vegetation, mountain ranges and picturesque rivers. Simply put, Benahavis enables a country club lifestyle that offers the ideal blend between the tranquillity of Andalusian nature and urban amenities.
La Zagaleta
Internationally recognized as the most exclusive country club in Europe, La Zagaleta is a very private (and highly secure) community. Set within a former hunting estate that encompasses 900 hectares, La Zagaleta provides its residents with a unique experience. A luxurious clubhouse, its own golf club, a state of the art equestrian centre, racquet club, home and personal services as well as its own heliport. All this and much more make La Zagaleta a benchmark within Europe.
Los Flamingos Golf
Located 1 km from the beach this gated community offers 24/7 security and is home to a number of luxurious developments and elegant villas. The central theme of this community are its unobstructed views over the numerous golf courses, various lakes and ponds and the Mediterranean Sea –stretching from Marbella all the way to Gibraltar. As the name implies Los Flamingos Golf especially (but certainly not solely) caters to golf aficionados. Noteworthy is a par 64 executive course with an American Golf Academy, two championship courses as well as the famous Villa Padierna Hotel – an internationally recognized five star hotel and a member of the leading hotels of the world organization.
Marbella Club Golf
Similar to Los Flamingos Golf this stunning retreat is also tucked away in the valleys of the Benhavis range. That being the case, the most prominent villas occupy the prime hillside locations to make full use of the awe-inspiring vistas of the Mediterranean Sea below, indeed, on a clear day, one can easily make out the coastline of North Africa from here. Another peculiarity of the Marbella Club Golf area is that the emblematic Marbella Club has two subsidiaries here. Once in the form of their own golf course – EL HIGUERAL, a gorgeous 9-hole course designed by Dave Thomas, acclaimed for its gorgeous fairways, beautiful waterfalls, strategically placed bunkers and wide greens, all maintained to perfection. Secondly, the Marbella Club also maintains its own equestrian centre here, it offers an exciting array of activities for horse riders of all levels, after all the landscape is not just optimal for golf but also for horse trekking. A state of the art 4,500 square meter arena has been added recently, the most modern in Europe and one of only two in the whole of Spain, which contains a mixture of sand and geo-textile, ideal for the horses' hooves. Be it show jumping or dressage, this is the perfect place to practice – no wonder Spain's show-jumping team is a regular at this facility.
La Alqueria
La Alqueria is an exclusive residential community and centred around the famous Atalaya Golf and Country Club in Benahavis. The surrounding area is well served by various exceptional restaurants, bars and shopping facilities, while Estepona, Puerto Banus and the centre of Marbella are all accessible within 15 minutes by car. Due to its slightly elevated location La Alqueria provides stunning panoramic views of the Mediterranean coastline, La Concha Mountain and the Atalaya Golf and Country Club – a hallmark for the La Alqueria area. Regardless if you are fond of Golf or not you certainly will come to appreciate the serenity that emanates from the two 18-hole courses. Akin to a nature reserve wildlife is abundant throughout the course, lakes and rivers harbour rare species of water birds while Mediterranean woods feature gorgeous cork oaks and olive trees. Designed by Dr. Bernard von Limburger, one of Germany's foremost golf course architects, we believe this truly is one of the finest courses on the Costa del Sol.San Pedro Playa.
Guadalmina
Guadalmina is a 24/7 patrolled community that is divided into two neighbourhoods – Guadalmina Baja and Guadalmina Alta, while the former lies south of the highway and entails the beach, the latter extends into the hills and is home to the Guadalmina Golf Club. Indeed the course serves as a key characteristic for the Guadalmina Alta community, in existence since 1959 it comprises two 18-hole courses, these entail narrow fairways, dense roughs and deep bunkers making it one of the more challenging courses in all of Marbella. Guadalmina is highly in demand with individuals seeking all the amenities Marbella has to offer, yet aim to reside in an undisturbed surrounding with the utmost tranquillity.
Culinary
Be it Michelin starred restaurants, Mediterranean cuisine, local tapas or paella there is no culinary craving Marbella can't satisfy. At the same time we understand that such a plethora of different choices can be quite daunting, this is why we put together a list of our top picks in the vicinity of Benahavis.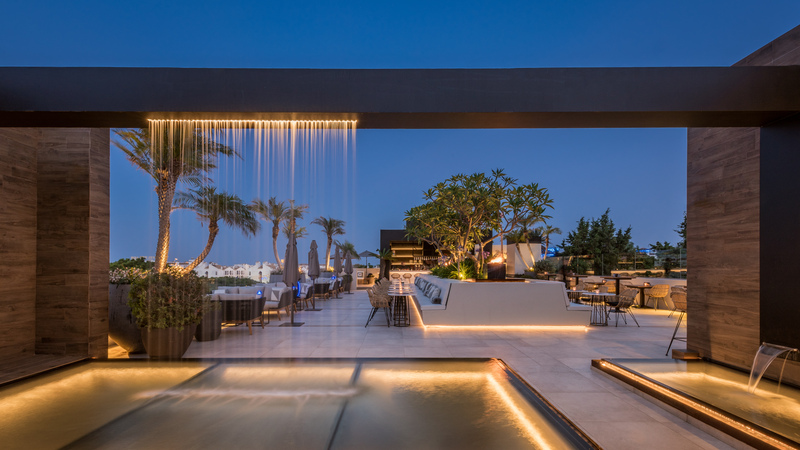 Amanhavis – Ctra. De Ronda, Km 42 Calle Pilar 3, Benahavis
Amanhavis Restaurant is a rustic, yet elegant Restaurant, specializing in serving creative Andalusian cuisine. A uniqueness here is that the chef procures fresh and seasonal ingredients on a daily basis from surrounding markets and creates six signature menus. Hence, guests can choose from six starters, eight main courses and four desserts. Curious to know what is offered today? Use the link below to check their e-menu.
Click here for their Website
Alcuzcuz – A-397, Km.42, Benahavis
Once home to the renowned interior designer Jaime Parladé, Dehesa de Alcuzcuz is one of the most emblematic properties from the 1850's. Restaurant Alcuzcuz serves mainly Andalusian and Mediterranean dishes with a Moroccan twist to it. The seasonal ingredients used are harvested directly from the private gardens of the Alcuzcuz estate.
Click here for their Website
Los Abanicos – Calle Málaga 15, Benahavis
Loved by locals for its exceptional stakes and Andalusian approach to "soul food" Los Abanicos Restaurant is a real insider tip. Located in one of the lovely alleys of Benahavis the restaurant also offers al fresco dining (should it be a bit chilly there are patio heaters).
Click here for their Website
Benahavis Hills Country Club – Sector la Coja, s/n, Benahavis
Hills Café & Restaurant is located in the renowned Benahavis Hills Country Club and offers lifestyle dining combined with a tremendous view of the Mediterranean coastline. Perfect for breakfast or lunch the Hills Café & Restaurant varies its menu of the day on a weekly basis, hence you won't get bored here. Good to know: Should you plan a birthday or another event they offer catering as well.
Click here for their Website


Nightlife
Olivia Valere, La Sala and AIR by Breathe are some of our favorite places to enjoy live music, dance and have a night out on the town. Naturally there are also numerous Lounge Bars in Marbella, for this we especially recommend the Puerto Banus area…
Olivia Valere – Carr. Istán, Km 0.8, Marbella
Get carried away by a unique nightlife. The Olivia Valere Club is one of the most legendary clubs on the entire Costa del Sol. Let yourself be mesmerized by a peerless atmosphere, live music and dance performances.
Click here for their Website
La Sala – Calle Juan Belmonte, Puerto Banus
It's the place to be! A trendy, stylish, buzzing venue that is the only restaurant in Marbella that offers live music from renowned musicians and DJs seven days a week.
Click here for their Website
AIR by Breathe – Directly opposite of La Sala in Puerto Banus
Belonging to the Breathe restaurant chain, the main theme at this location is to combine natural ingredients with modern urban architecture. In the evening the scene moves to the panoramic rooftop sky bar – in our opinion one of the most exciting ones in all of Marbella.
Click here for their Website
Activities
Golf

Villa Padierna Golf Club
Los Flamingos is one of the three golf courses of Villa Padierna, the epitome of luxury in one of Europe's most renowned golf destinations. Designed by Antonio Garcia Garrido the course will leave a lasting memory even with the most cosmopolitan players. The 18-hole course stretches over a length of 5710m and offers an abundance of lush greenery and stunning views of the Mediterranean Sea. The Arroyo del Taraje River was integrated into the course and forms a picturesque lake off to the 1st and 10th hole. Another attraction of this course is its helipad near the 15th hole. No wonder the course was the venue for various European Tours…
Click here for their Website
Atalaya Golf and Country Club
Atalaya Golf and Country Club offers two 18-hole courses, the "old" and the "new" one. First opened in 1968, Atalaya´s Old Course is one of the finest courses on the Costa del Sol. The wide generous fairways undulate gently between mature trees and flowering shrubs providing shade and all year color. The frequently elevated greens can make club selection interesting and their subtle contours need careful judgment to sink those all-important putts. The old course was designed by Bernard von Limburger, one of Germany's foremost golf course architects, responsible for 74 European courses. Set in the hills above the Atalaya Old Course, the New Course rewards accuracy off the tee, rather than out and out length. A number of the fairways and greens feature slopes and elevation changes, requiring careful shot selection.
Click here for their Website
El Higueral Golf Club
El Higueral is a picturesque 9 hole, par 36 resort course nestled on the gentle slopes of the foothills in Benahavís. Designed to maximize your enjoyment of each round, unique features and vistas will surprise at every turn. Beautifully manicured wide greens and elegantly styled lakes ensure an experience so memorable you'll want to play here time and again.
Click here for their Website
Other Activities
Cannyoning
The Guadalmina canyon is located in the village of Benhavis and makes for the perfect place to be initiated to canyoning. Enjoy the great outdoors and learn the basic progression techniques used in canyoning. Those seeking an additional adrenaline rush will love the jumps of up to 6 meters into the various natural pools. Sliding down the various water slides, abseiling or just swimming is of course also an option… We highly recommend the experienced and professional team from the Marbella Activities Group for this adventure.
Learn more by clicking here
Parque Torre Leonera – Ue. 6, 9B, Benahavis
Parque Torre Leonera is a gorgeous public park that houses an old Moorish fort that now is home to numerous wild roaming rabbits. A small playground and various sitting areas make the park perfect for small children, to enjoy a picnic or simply to linger.
Selwo Aventura – Autovía del Mediterráneo, Km. 162, 5, Estepona

Selwo Aventura makes for the perfect excursion, optimal for families with children but absolutely worthwhile for grownups too. Set in a gorgeous natural environment Selwo Aventura features a suspension bridge as well as a zip line over one of its rivers – perfect to get a bird's eye view of the park that mimics the landscape of the African Great Lakes region. We also recommend to participate in the safari tour, an all-terrain vehicle will get you close to the white rhinoceroses, the chubby hippopotamus, the tall giraffes, the striking zebras and various species of antelopes! Should you seek to find out even more a VIP tour might be of interest, an expert will elaborate on the technical areas of the park's species that are otherwise not accessible to visitors. If you want to have a fully encompassing safari experiences book one of the Selow Lodges, waking up in one of the Zulu villas with private Jacuzzi while hearing the Elephants trumpeting will be an amazing experience.
Learn more by clicking here